By Enrique C. Escofet, DDS
May 12, 2018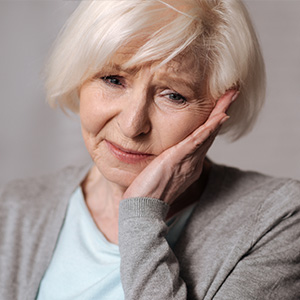 Tooth loss is a problem that affects many seniors—and since May is Older Americans Month, this is a good time to talk about it. Did you know that more than a quarter of adults over age 75 have lost all of their natural teeth? This not only affects their quality of life, but poses a significant health risk.
According to a study in The Journal of Prosthodontics, significant tooth loss is associated with increased risk for malnutrition—and also for obesity. If this seems like a contradiction, consider that when you have few or no teeth, it's much easier to eat soft, starchy foods of little nutritional value than it is to eat nutritious fresh fruits and vegetables.
That's just one reason why it's important to replace missing teeth as soon as possible. There are several ways to replace a full set of missing teeth including removable dentures, overdentures, and fixed dentures.
Removable dentures are the classic "false teeth" that you put in during the day and take out at night. Dentures have come a long way in terms of how convincing they look as replacement teeth, but they still have some disadvantages: For one thing, they take some getting used to—particularly while eating. Also, wearing removable dentures can slowly wear away the bone that they rest on. As that bone gradually shrinks over time, the dentures cease to fit well and require periodic adjustment (re-lining).
Overdentures are removable dentures that hook onto a few strategically placed dental implants, which are small titanium posts placed in the bone beneath your gums. Strong and secure, implants prevent the denture from slipping when you wear it. Implants also slow the rate of bone loss mentioned above, which should allow the denture to fit better over a longer period of time. But overdentures, too, are not meant to be worn all of the time.
Fixed dentures are designed to stay in your mouth all the time, and are the closest thing to having your natural teeth back. An entire row of fixed (non-removable) replacement teeth can usually be held in place by 4-6 dental implants. Dental implant surgery is an in-office procedure performed with the type of anesthesia that's right for you. After implants have been placed and have integrated with your jaw bone—generally a period of a few months—you can enjoy all of your favorite foods again without worry or embarrassment.
If you would like more information about tooth-replacement options, please contact us or schedule an appointment for a consultation.
By Enrique C. Escofet, DDS
April 05, 2018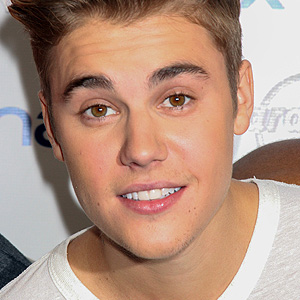 Is a chipped tooth big news? It is if you're Justin Bieber. When the pop singer recently posted a picture from the dental office to his instagram account, it got over 2.6 million "likes." The snapshot shows him reclining in the chair, making peace signs with his hands as he opens wide; meanwhile, his dentist is busy working on his smile. The caption reads: "I chipped my tooth."
Bieber may have a few more social media followers than the average person, but his dental problem is not unique. Sports injuries, mishaps at home, playground accidents and auto collisions are among the more common causes of dental trauma.
Some dental problems need to be treated as soon as possible, while others can wait a few days. Do you know which is which? Here are some basic guidelines:
A tooth that's knocked out needs attention right away. First, try and locate the missing tooth and gently clean it with water — but avoid holding the tooth's roots. Next, grasp the crown of the tooth and place it back in the socket facing the correct way. If that isn't possible, place it between the cheek and gum, in a plastic bag with the patient's saliva or a special tooth preservative, or in a glass of cold milk. Then rush to the dental office or emergency room right away. For the best chance of saving the tooth, it should be treated within five minutes.
If a tooth is loosened or displaced (pushed sideways, deeper into or out of its socket), it's best to seek dental treatment within 6 hours. A complete examination will be needed to find out exactly what's wrong and how best to treat it. Loosened or displaced teeth may be splinted to give them stability while they heal. In some situations, a root canal may be necessary to save the tooth.
Broken or fractured (cracked) teeth should receive treatment within 12 hours. If the injury extends into the tooth's inner pulp tissue, root canal treatment will be needed. Depending on the severity of the injury, the tooth may need a crown (cap) to restore its function and appearance. If pieces of the tooth have been recovered, bring them with you to the office.
Chipped teeth are among the most common dental injuries, and can generally be restored successfully. Minor chips or rough edges can be polished off with a dental instrument. Teeth with slightly larger chips can often be restored via cosmetic bonding with tooth-colored resins. When more of the tooth structure is missing, the best solution may be porcelain veneers or crowns. These procedures can generally be accomplished at a scheduled office visit. However, if the tooth is painful, sensitive to heat or cold or producing other symptoms, don't wait for an appointment — seek help right away.
Justin Bieber earned lots of "likes" by sharing a picture from the dental office. But maybe the take-home from his post is this: If you have a dental injury, be sure to get treatment when it's needed. The ability to restore a damaged smile is one of the best things about modern dentistry.
If you have questions about dental injury, please contact our office or schedule a consultation. You can read more in the Dear Doctor magazine articles "Repairing Chipped Teeth" and "Porcelain Crowns & Veneers."
By Enrique C. Escofet, DDS
April 04, 2018
Welcome to the Blog of Enrique C. Escofet, DDS
Whether you are an existing patient or searching for a dentist in the Miami, FL area, we're excited you are here. With the dental industry advancing, we recognize the importance of keeping our patients and visitors up to date with all of the new and exciting things taking place in our practice.
As we move forward with our blog, we hope to promote dental awareness as a vital part of your healthy lifestyle. Here you will find a variety of articles and topics including dental news, advancements in dental technology and treatments, practical oral health advice and updates from our practice.
We hope you find our blog to be helpful, engaging and informational to ensure your best dental health.
As always, feel free to contact our Enrique C. Escofet, DDS office with any dental questions or concerns.
-- Enrique C. Escofet, DDS
This website includes materials that are protected by copyright, or other proprietary rights. Transmission or reproduction of protected items beyond that allowed by fair use, as defined in the copyright laws, requires the written permission of the copyright owners.